I have to admit, since entering the bloggersphere and seeing the beautiful photos of make up and beauty posts on other's blogs, I suddenly have this strong urge to own a make up case full of designer make up, and want beauty products I wouldn't usually lust after. I have to admit, I don't own much (actually, any) designer make up, and it's all from the high street. But I find that's good enough for me really, and don't understand how people can afford to buy all these amazing products! As well as that, there are things that I always have in the back of my mind, that I never really want desperately until I come acros

s them.

Heres a quick list of

some things tha

t I never knew I needed until recently..

1. Designer Make Up.
Mac seems to be a brand that is posted all over blogger, and everyone seems to own at least an eye shadow or three. The nearest I have to this is an eyeshadow

palette

from H&M, which lets be honest, does the job pretty well, but I can't help but lust after these beautiful colours and products, but I would be completley broke if my make up case contained nothing but this. To be honest with you, a brown eyeshadow on your eyelid is a brown eyeshadow, weather it cost £2 or £20.. well that's what I'm telling myself anyway..
With everyone showing their Christmas pressie hauls, it seems there isn't a girl out there who didn't get a lush bath bomb, or product of some kind. I bought one of my best friends a gift set from there for Christmas, and it was so hard to choose, with all the amazing smelling bits everywhere! I don't usually shop in lush, it even though there is one in my town, because the prices usually put me off, but I adore the stores. The only thing I've bought in there in the last couple of years was a bottle of 'body tint', which was the best fake tan I ever bought! It was £10 for a bottle, but smelt amazing, and lasted me about a year, and I'm still scraping the edges of it today because I love it so much. but when I'm back to university I'm defiantly craving a few fizzy treats for my bath, and perhaps eyeing up some other products.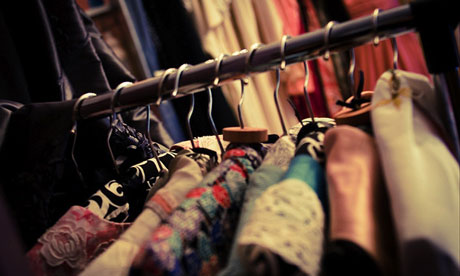 Towards the end of this year, I'm really getting into vintage style again. I asked my mum for a scarf she used to wear when I was little as it was really similar to one I saw in H&M and I love it. I bought a vintage jumper from Urban Outfitters the other month and I'm in love with it and haven't stopped wearing it, and I'm becoming a bit more experimental with my style. Me and my friend Becky recently stumbled across a vintage shop in Southampton that sold cut off levi shorts for £15 and had racks of vintage jumpers, which I was dying to buy but I didn't have any money! I can't wait to visit again once I get my loan in and get some key bits in there. I think it's amazing how certain clothing can last so long, you know it's really well made, unlike alot of today's fast fashion!
Ok, so to be honest I kinda knew I needed an SLR camera. I've needed one since I started college years ago, and have had to hire them which is a pain! I'm dying to own one myself, although I'm not sure if I can save up the money. It's my 21st this year, so I may ask for money towards one, or try as hard as I can to save up. I take photos on my phone everywhere, but it would be amazing to take it to places and capture some really great photos, and for my blog of course! It would be so good to use for my uni photos too. There are times when I really wish I had one, and I am determined to get one before my last year at uni is over.
Hope you enjoyed that little insight to the back of my mind there! Do you know what I mean though when you come across things you just never knew you needed..?!